Don't miss our annual Pumpkin Festival!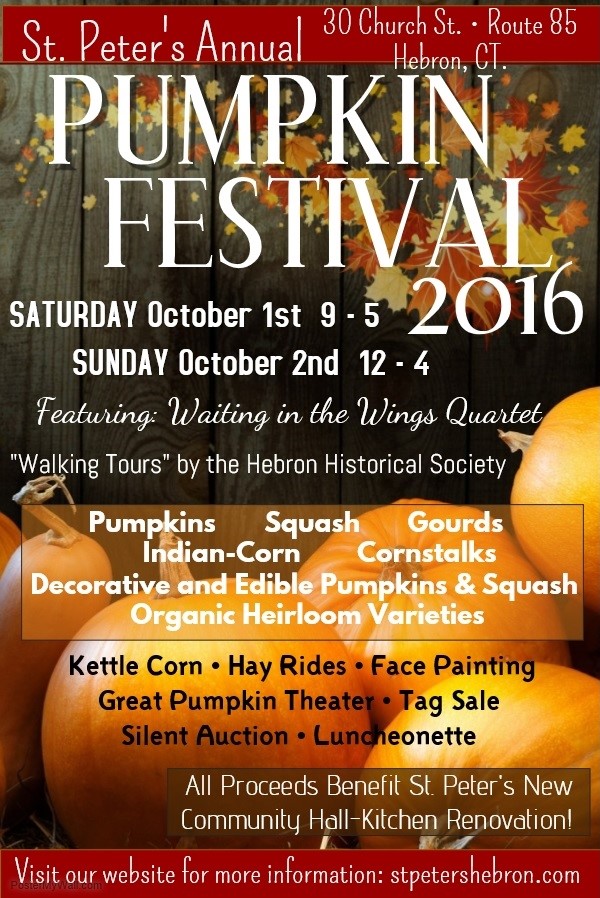 Featuring a large variety of Organic Heirloom pumpkins and squash. Highlights include: Hay Rides, Face painting, Kettle Corn Booth, The Great Pumpkin Theater, Tag Sale, Silent Auction & Luncheonette. The Hebron Historical Society will be putting on pop-up walking tours; starting in Saint Peter's Historic Chapel and continuing through Saint Peter's Cemetery. Presenting an a Capella performance by Waiting in the Wings Quartet. All Pumpkin Festival proceeds benefit the construction of St. Peter's new community hall-kitchen renovation. Reaching out to the greater community is very important at Saint Peter's, we welcome your support.
St. Peter's 30 Church Street (Route 85), Hebron, CT.