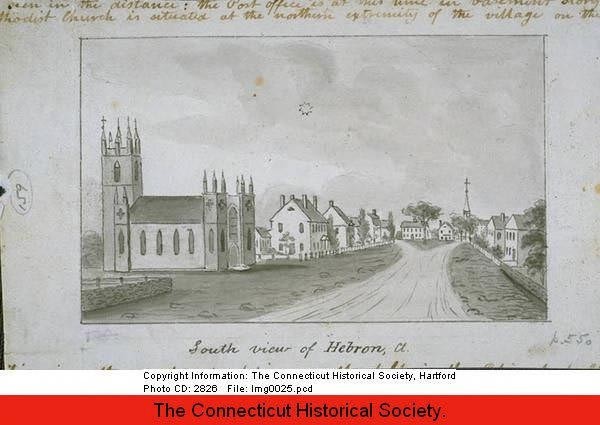 A note from Mary Ann Foote, Hebron Historian:
This is a drawing of Hebron Center's South view.  No
wonder the church and surrounds look so clean — the church was less than
10 years old when John Warner Barber drew it in 1835!
You can find the book by John Warner Barber at:
https://archive.org/stream/connecticuthisto00inbarb#page/n5/mode/2up
It's entitled "Connecticut historical collections, containing a general
collection of interesting facts, traditions, biographical sketches,
anecdotes, &c. relating to the history and antiquities of every town in
Connecticut, with geographical descriptions (1836)"
I'm not sure if the sketch in the book is the same as the attached, but
this one is great for you.  It shows the church facing the right way on
the street.