This year's spring cleanup was a huge success. Everyone who showed up early was treated to a very good breakfast provided by the men from the B&G.
We then broke off into two groups to tackle both our Buildings and Grounds. The last count was thirty volunteers of all ages.
We had fifteen hard working ladies working in both the church and parish hall cleaning everything from top to bottom . Outside the crew of fifteen worked just as hard to beautify the church, memorial garden and rectory grounds.
This write up does not begin to cover everything that went into the cleanup but shows that when you have a great group of people how much can be accomplished in a short period of time.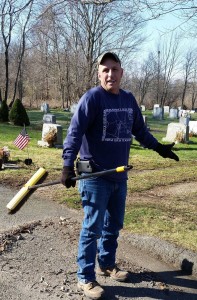 On behalf of the Building and Grounds committee I would like to say a very appreciative thank you to  all that volunteered their time. Hope to see you in the fall.
– Rick Marks Jr