What just happened!!!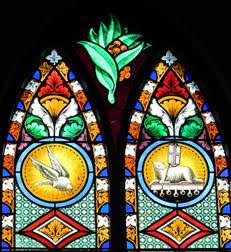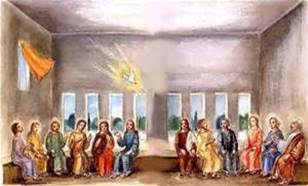 On Sunday 8:00 a.m. Rite 1 & 10:00 a.m. Rite 2 we celebrated the Sixteenth Sunday after Pentecost.  The Holy Gospel: Mark 8:27-38
 Jesus said, "If any want to become my followers, let them deny themselves and take up their cross and follow me."
A Prayer for the Victims of the Syrian Conflict (from the Episcopal Bishops in CT)
We pray for those damaged by the fighting in Syria.
To the wounded and injured:
Come Lord Jesus.
To the terrified who are living in shock:
Come Lord Jesus
To the hungry and homeless, refugee and exile:
Come Lord Jesus
To those bringing humanitarian aid:
Give protection Lord Jesus
To those administering medical assistance:
Give protection Lord Jesus.
To those offering counsel and care:
Give protection Lord Jesus.
For all making the sacrifice of love:
Give the strength of your Spirit and the joy of your comfort.
In the hope of Christ we pray. Amen.   -Church of England Prayers for Syria
Don't Miss!
Wednesday Service 7:00 p.m.  Holy Eucharist with service of Healing. A lovely, quiet soul-refreshing informal service held in the Memorial Garden when the weather permits.
Saturday, September 19th, 10 am to 4 pm. – St Peters will be open for tours featuring our restored Stained Glass Windows as part of this year's Hebron Historic Day.  St. Peter's Church is the area's oldest church edifice and one of the fifty oldest established Episcopal churches in the United States.  A map will guide everyone to sites being featured around town. If you'd like to help out contact Susan Ostrout 860-228-0061 or e-mail sdocker@comcast.net  Otherwise, just plan to attend and enjoy what is becoming a great annual event!
Saturday, September 19th – 4:30 to 6:30  Turkey Dinner – The menu will include turkey, gravy, mashed potatoes, stuffing, mixed vegetables, cranberry sauce, rolls, and our 'famous' dessert table. The cost is $12.00 for adults, $6.00 for children under 12. Take-outs will be available.  Come eat and bring a friend!  Also please help us prepare and serve this dinner.  Many regulars are away this weekend.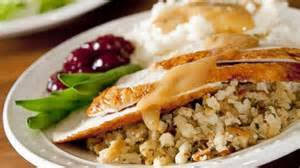 Sunday, September 20th at 9:55 – Church school OPENS!!!!!!
Saturday, October 3rd from 9-4 p.m. and Sunday, October 4th from 12-4 p.m. The 2nd Annual Pumpkin Festival – Silent Auction (think about what you can donate).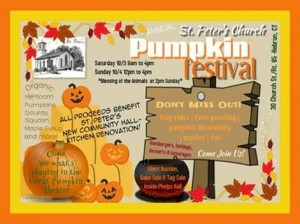 Needed for Silent Auction:  Clip Boards (put your name on them and they will be returned).  We are looking for unusual and new items you might have or gift certificates. Please contact Susan Ostrout with your ideas.  
 Sunday October 4th 2 pm we will hold the annual Blessing of the Animals service to celebrate St. Francis of Assisi patron saint of animals on his special day. Bring your animals, large or small, to this lovely service in the Memorial Garden at Saint Peter's. We will also be collecting pet-related items (cat food, dog food, litter, etc.) to be donated to local animal shelters. If anyone would like to have a pet's ashes interred in the memorial garden in the section devoted to animals, please bring them on Sunday. There will be a service for interment of pet ashes.
Nuts and Bolts!
A message from the choir loft:  CALLING ALL SINGERS!!!! The choir is looking to add some Tenors and Basses to our ranks. Sopranos and Altos are always welcome too. Any men or women that would like to sing come join us Sunday mornings at the 10 am service to sing. We meet on Tuesday evenings from 6:30 – 8:15 and Sunday mornings at 9:05 to rehearse. Tuesday night rehearsals.  Anyone interested please come and talk to the organist (Josh Ziemski). Stop on by and lend us your voice!!!  Don't be shy
Ministry Opportunity– St. Peter's needs chalice bearers for the 10 am service.  Currently there are only three people who are called on multiple times a month to help Father Perry serve the Eucharist on Sundays.  It is a very meaningful ministry, and if we can increase the number and get more people trained (very easy) the assistants would only have to serve once every month or so. If you might be interested, please speak with Fr. Perry!
 JoAnn Osmond announced that she would be starting another Acolyte training and invited anyone interested if they are 8 years old or older to attend.  Classes are following the 10 am service and last about 20 minutes for 6-7 weeks.
 Please take a moment and check out our new website designed by Robert Mangiafico:  https://www.stpetershebron.com,.
 Are you reading all the sayings being posted on Our Comfort and Joy website?  Here is an example!  https://www.facebook.com/#!/thecomfortandjoycommunity