St. Peter's Weekly Vision –September 6, 2015
By Susan Ostrout
 What just happened!!!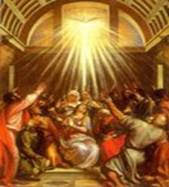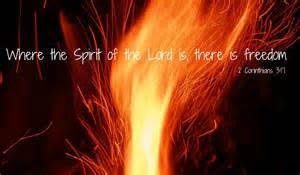 On Sunday at 9 am we celebrated the Fifteenth Sunday after Pentecost. 
James 2:1-10, 14-17:  My brothers and sisters, do you with your acts of favoritism really believe in our glorious Lord Jesus Christ?
For if a person with gold rings and in fine clothes comes into your assembly, and if a poor person in dirty clothes also comes in,
and if you take notice of the one wearing the fine clothes and say, "Have a seat here, please," while to the one who is poor you say,
"Stand there," or, "Sit at my feet," have you not made distinctions among yourselves, and become judges with evil thoughts?
Listen, my beloved brothers and sisters. Has not God chosen the poor in the world to be rich in faith and to be heirs of the kingdom
that he has promised to those who love him? But you have dishonored the poor. Is it not the rich who oppress you? Is it not they who
drag you into court? Is it not they who blaspheme the excellent name that was invoked over you?
You do well if you really fulfill the royal law according to the scripture, "You shall love your neighbor as yourself." But if you show
partiality, you commit sin and are convicted by the law as transgressors. For whoever keeps the whole law but fails in one point has
become accountable for all of it.
What good is it, my brothers and sisters, if you say you have faith but do not have works? Can faith save you? If a brother or sister is naked
and lacks daily food, and one of you says to them, "Go in peace; keep warm and eat your fill," and yet you do not supply their bodily needs,
what is the good of that? So faith by itself, if it has no works, is dead.
**********************************************
Father Jim Speers said on Sunday he was thrilled to be asked to join us again to lead us in worship. He again thanked everyone
for the generous gift he received from the parish in April when he completed his supply priest service.
**********************************************
Don't Miss!
St. Peter's has a new website designed by Robert Mangiafico! A new design that is easy to use and view from a cell phone, tablet,
or desktop computer. New features include:
– Improved calendar that is always up to date with the latest happenings
– The latest news including the Sunday bulletins, weekly vision, & other news items
– Detailed information on major upcoming events
– Expanded photo gallery highlighting past events
Please take a moment and check it out at:  https://www.stpetershebron.com
Wednesday Service 7:00 p.m.  Holy Eucharist with a service of Healing. A lovely, quiet, soul-refreshing informal service held in the Memorial Garden when the weather permits.
Saturday, September 12 – Funeral (Howard Bergman) 10:30 a.m. – Reception to follow.
Sunday Services September 13th  we return to our usual two services of Holy Eucharist with Fr. Perry: 8:00 a.m. Rite 1 & 10:00 a.m. Rite 2
Monday, September 14th 7pm —Vestry Meeting
Saturday, September 19th, 10 am to 4 pm. – St Peters will be open for tours featuring our restored Stained Glass Windows as part of this year's Hebron Historic Day.  St. Peter's Church is the area's oldest church edifice.  A map will guide everyone to sites being featured around town. If you'd like to help out contact Susan Ostrout 860-228-0061or e-mail sdocker@comcast.net  Otherwise, just plan to attend and enjoy what is becoming a great annual event!
Saturday, September 19th – 4:30 to 6:30  Turkey Dinner – The menu will include turkey, gravy, mashed potatoes, stuffing, mixed vegetables, cranberry sauce, rolls, and our 'famous' dessert table. The cost is $12.00 for adults, $6.00 for children under 12. Take-outs will be available, please contact the church at 860-228-3244.  Come eat and bring a friend!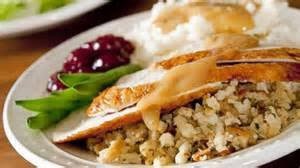 Sunday, September 20th at 9:45 – Church school resumes
 Saturday, October 3rd from 9-3 p.m. and Sunday, October 4th from 12-4 p.m. The 2nd Annual Pumpkin Festival – Silent Auction (think about what you can donate).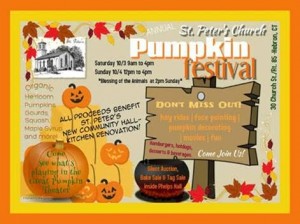 Sunday October 4th 2 pm we will hold the annual Blessing of the Animals service to celebrate St. Francis of Assisi patron saint of animals on his special day. Bring your animals, large and small, to this lovely service in the Memorial Garden at Saint Peter's. We will also be collecting pet related items (cat food, dog food, litter, etc.) to be donated to local animal shelters. If anyone would like to have a pet's ashes interred in the memorial garden in the section devoted to animals, please bring the ashes to the service, and Fr. Perry will be happy to commemorate and bless them as well.
Nuts and Bolts!
A message from the choir loft:  CALLING ALL SINGERS!!!! The choir is looking to add some Tenors and Basses to our ranks. Sopranos and Altos are always welcome too. Any men or women that would like to sing come join us Sunday mornings at the 10 am service to sing. We meet on Tuesday evenings from 6:30 – 8:15 and Sunday mornings at 9:05 to rehearse. Tuesday night rehearsals.  Anyone interested please come and talk to the organist (Josh Ziemski). Stop on by and lend us your voice!!!  Don't be shy
Ministry Opportunity– St. Peter's needs chalice bearers for the 10 am service.  Currently there are only three people who are called on multiple times a month to help Father Perry serve the Eucharist on Sundays.  It is a very meaningful ministry, and if we can increase the number and get more people trained (very easy) the assistants would only have to serve once every month or so. If you might be interested, please speak with Fr. Perry!
 JoAnn Osmond announced that she would be starting another Acolyte training and invited anyone interested if they are 8 years old to attend.  Classes are following the 10 am service and last about 20 minutes for 6-7 weeks.
Are you reading all the sayings being posted on Our Comfort and Joy website?  Here is an example!  https://www.facebook.com/#!/thecomfortandjoycommunity 
Don't let your summer memories fade before we print them in "the Vision"…send along news from your summer adventures so we can share it with everyone in "What just happened!" news…send it along to sdocker@comcast.net