St. Peter's Weekly Vision – August 30, 2015
By Susan Ostrout
 What just happened??!!!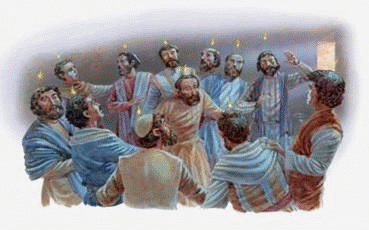 On Sunday at 9 am we celebrated the Fourteenth Sunday after Pentecost.  In The First Lesson: Deuteronomy 4:1-2, 6-9 – Moses said: "So now, Israel, give heed to the statutes and ordinances that I am teaching you to observe, so that you may live to enter and occupy the land that the LORD, the God of your ancestors, is giving you. You must neither add anything to what I command you nor take away anything from it, but keep the commandments of the LORD your God with which I am charging you.  You must observe them diligently, for this will show your wisdom and discernment to the peoples, who, when they hear all these statutes, will say, 'Surely this great nation is a wise and discerning people!'  For what other great nation has a god so near to it as the LORD our God is whenever we call to him?  And what other great nation has statutes and ordinances as just as this entire law that I am setting before you today?  But take care and watch yourselves closely, so as neither to forget the things that your eyes have seen nor to let them slip from your mind all the days of your life; make them known to your children and your children's children."
Moses' charge to Israel reminds us that God demands justice and peace of every nation. Like ancient Israel every nation would do well to examine how its people live in accord with God's intent.
Don't Miss!
St. Peter's has a new website! A new design that is easy to use and view from a cell phone, tablet, or desktop computer. New features include:
– Improved calendar that is always up to date with the latest happenings
– The latest news including the Sunday bulletins, weekly vision, &other news items
– Detailed information on major upcoming events
– Expanded photo gallery highlighting past events
 Look for new features to be added in the near future such as:
– Audio of the Sunday sermons (podcasts)
– Expanded information about church school
– More information on the kitchen project
 Please take a moment and check out our new website:  https://www.stpetershebron.com/, designed by Robert Mangiafico.
                              Thank you Rob for all your hard work!
 Pumpkin Fest – Save the date – October 3 & 4, 2015 @ 9:00 am – 3:00 pm 
+Blessing of the Animals Sunday 10/4 at 2 p.m.+
Mondays:

6:30 to 7:20

every week.    Memorial Garden — Group Weeding and pruning!! If you love to garden, come join the Weekly Weeders and help keep our Memorial Garden beautiful!
Wednesday Service

7:00 p.m.

(no service Sept. 2) Holy Eucharist with Healing service. A lovely, quiet soul-refreshing informal service held in the Memorial Garden when the weather permits.
Thursday, September 3 – Fundraising Meeting at

7:00 pm

Phelps Hall – The Pulled Pork Dinner was a success (thanks to all the efforts everyone contributed)!  

Thursday's

meeting will focus on the upcoming Turkey Dinner.

Sunday

Services September 6th we return to our usual two services of Holy          Eucharist with Fr. Jim Speer:

8:00 a.m.

Rite

1 & 10:00 a.m.

Rite 2 
Monday, September 7th (Labor Day) the office will be closed.
September 14th,

Monday

7pm

—Vestry Meeting
Saturday, September 19th, 10 am to 4 pm. – St Peters will be participating in Hebron Historic Days. St. Peter's Church is the oldest church edifice in our town. The Old Hebron Cemetery (Bob & Mary-Ellen Gonci) is presently being restored and will be featured.  Other cemeteries such as St. Peter's, the Godfrey Hill Anglican, Burrows Hill and Gilead) will be on the map, but probably not staffed.
Saturday, September 19th – Turkey dinner
Nuts and Bolts!
A message from the choir loft: CALLING ALL SINGERS!!!! The choir is looking to add some Tenors and Basses to our ranks. Sopranos and Altos are always welcome too. Any men or women that would like to sing come join us

Sunday

mornings at the

10 am

service to sing. We meet

on Tuesday

evenings from

6:30 – 8:15

and Sunday mornings at

9:05

to rehearse. We start Tuesday, Sept 1st with rehearsals. Anyone interested please come and talk to the organist (Josh Ziemski). Stop on by and lend us your voice!!!  Don't be shy
Are you reading all the sayings being posted on Our Comfort and Joy website?  Here is an example!  https://www.facebook.com/#!/thecomfortandjoycommunity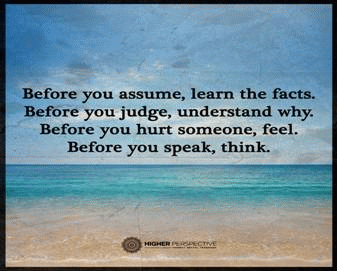 Don't let your summer memories fade before we print them in "the Vision"…send along news from your summer adventures so we can share it with everyone in "What just happened!" news…send it along to sdocker@comcast.net